Learner, I love to learn. As they say ' curiosity is the mother of invention ', my curiosity drives me. This made me learn from writing to handling camera and more.
Ad Film Maker, Coimbatore, India
WHAT I HAVE
ACHIEVED SO FAR
Meanwhile, in my 15 years of experience I have personally created 300+ logos, 42+ brands, as ad film maker I have done 43 advertisements. Moreover, I have created 200+ websites, 2 TV shows, 4 movie scripts, 1000+ creatives.
Meantime, I am listing few of work's here. To know more click the link below.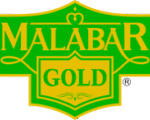 In short we are given 30 seconds, 300 million people, one product, SOLD OUT should be the answer. I love this challenge. And directed 43 advertisements so far. More than this I have learned to achieve the best in least time and low budget. Check my ads, it will answer it.
Looking for octanorm exhibition stall for rent in Coimbatore
Are you planning to conduct an upcoming conference, seminar, or college event? If so, then providing a perfect exhibition stall is crucial to make a great impression on potential clients and customers. But where can you find high-quality exhibition stall for rent in Coimbatore? Look...
7 Tips for Effective Event Management
Event Management is no easy task, but having the right knowledge and tools in hand can make it easier. From setting expectations to finding the right venues and vendors, these 7 tips will help you manage your event from start to finish. Start Early - Get...
Exhibition Stall Fabrication In Coimbatore, India
Exhibition Stall Fabrication in Coimbatore, India I am very happy to announce that we are restarting our exhibition stall fabrication in Coimbatore, Chennai, Bangalore, and Cochin, India. We have been designing and doing stall fabrication since 2013. Meanwhile, in the pandemic, we had to close...
Jackfruit bhaji with my twist
Jackfruit Bhaji Recipe with my twist About Jackfruit:- Ripe jackfruit is naturally sweet, with subtle flavouring. It can…
SUBSCRIBE TO
OUR NEWSLETTER
Error: Contact form not found.