Learner, I love to learn. As they say ' curiosity is the mother of invention ', my curiosity drives me. This made me learn from writing to handling camera and more.
Ad Film Maker, Coimbatore, India
WHAT I HAVE
ACHIEVED SO FAR
In my 15 years of experience I have personally created 300+ logos, 42+ brands, 43 advertisements, 200+ websites, 2 TV shows, 4 movie scripts, 1000+ creatives.
I am listing few of work's here. To know more click the link below.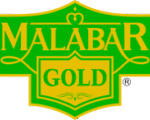 30 seconds, 300 million people, one product, SOLD OUT should be the answer. I love this challenge. And directed 43 advertisements so far. More than this I have learned to achieve the best in least time and low budget. Check my ads, it will answer it.
Learn Robotics
Learn Robotics Hi Kids, If you are in this page reading, then you are super excited in…
Jackfruit bhaji with my twist
Jackfruit Bhaji Recipe with my twist About Jackfruit:- Ripe jackfruit is naturally sweet, with subtle flavouring. It can…
SUBSCRIBE TO
OUR NEWSLETTER
[contact-form-7 404 "Not Found"]