Chicken Poriyal in Patti Style Pot Cooking
Chicken poriyal Patti style Pot cooking
Prep time:
Cook time:
Total time:
This is a traditional chicken from south Tamilnadu and ya obviously with my twist. Is your pot ready.... come lets cook
Ingredients
250 Grams Chicken breast
100grams Chopped coconut
4 big red chilly
10 to 15 curry leaves
½ tea spoon Cumin seeds
½ tea spoon pepper powder
1 tea spoon turmeric powder
1 tea spoon chilly powder
1 tea spoon garam masala
2 big onion well chopped
1 tomato chopped
2 tea spoons ginger garlic paste.
3 tea spoons coconut oil - Twist
2 tea spoons Ground nut oil
3 tea spoons curd - Twist
Salt to taste
Instructions
First is first, take a mud pot add 3 tea spoons of coconut oil and keep it aside for 30 mins - Twist
Take a new pot.
Clean the chicken and put it in a mud pot with ¾ filled with warm water.
Add few curry leaves, 1 red chilly, ½ tea spoon turmeric powder, ½ tea spoon pepper powder, little salt in the pot, mix it well and allow it to boil for 30 mins with closed lid. Normally chicken breast takes 20 mins to boil.
Once boiled remove the chicken from the pot and keep the remaining boiled water to make chicken soup for your loved once.
Chop the chicken breast into small pieces. If possible use your hand and make it into small pieces.
Now take pot that we seasoned with coconut oil. We are going to prepare a semi paste for mix.
Put it on medium heat, after 5 mins add remaining curry leaves, Cumin seeds, red chilly 3 chopped coconut and fry it for 5 mins.
Add the chopped onion and fry for 2 mins and add the ground nut oil.
Fry the onion till it becomes golden brown. Now add the ginger garlic paste and fry till the raw smell is gone.
Now add the tomato and fry for 10 mins in low heat.
Once the paste is ready add remaining turmeric powder, chilly powder, garam masala and salt( remember we have already added little salt in chicken)
Saute it for 10 mins in low heat.
Add the curd and mix it well and leave it for 5 mins on low heat. - Twist
If you notice everything would have cleanly mixed and become a semi paste in dark brown colour.
Now add the chopped chicken and mix well and let it on low heat for 5 mins.
Don't forget to add Love 🙂
Nutrition Information
Serving size:
4
Calories:
100
Bingo! Chicken poriyal patti style pot cooking is ready to serve.
A Beautiful Sunday
Sometimes being in your village on a beautiful Sunday and your granny cooks something like this and serves with rice and chicken gravy at peak of your lunch – OMG! this is the best part of my life. Just as always I enjoyed it and listed for you to enjoy it, but with my twist. Twist: You will notice that i have added the word 'Twist' in preparation of Chicken fry patti style Pot cooking. Wondering why? Simple, if you remove those points and cook, you will get all new taste 🙂
Chicken Poriyal Patti style Pot cooking
Happy Cooking – Vinoth Kumar  You try my new BBQ (Video) – Don't forget to Subscribe.
Ad Film Maker – Coimbatore
Click Here to Know More
Best Event Management Company in Coimbatore
Are you looking for Best Event Management Company in Coimbatore. Then checkout this link. Click Here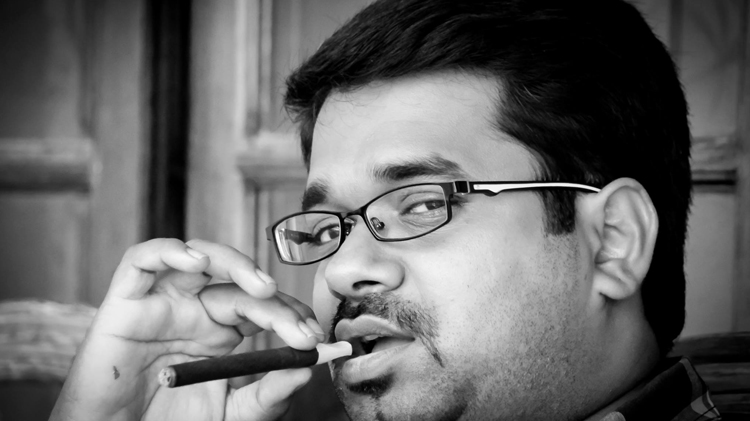 Vinoth Kumar
Learner, I love to learn. As they say ' curiosity is the mother of invention ', my curiosity drives me. This made me learn from writing to handling camera and more.
Categories
1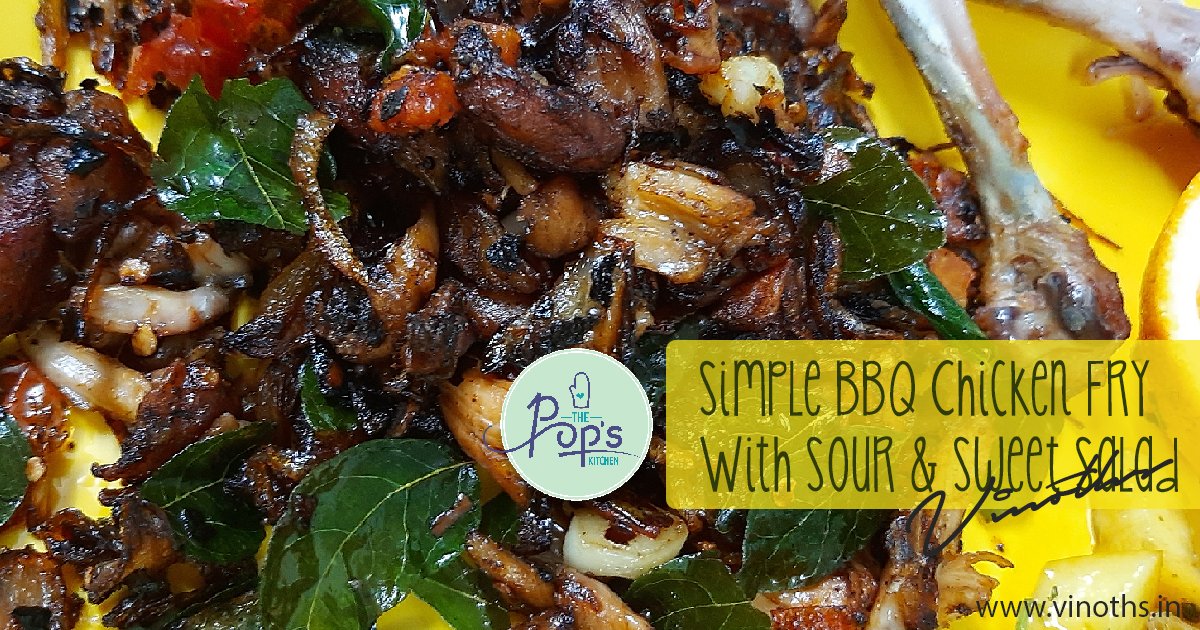 Simple BBQ Chicken Fry with Sour and Sweet Salad
Simple BBQ chicken fry with sour and sweet salad. This weekend in my rooftop RUM, BBQ chicken fry, Awesome movie in netflix and my sour and sweet salad. :)
Check out this recipe