Ad Film Director | Ad Film Makers in Coimbatore, India – 2022
I am commercial ad film director from India. Headquartered in Coimbatore, Tamil Nadu and I have offices in Chennai and Bangalore. And with 13+ years of experience in 4 different languages. I create brand bond.
Advertisement Film Making
This is my Love, Passion & Dream. I am always proud to say that I am an Advertising film director. Because only an ad film maker can present a product with no knowledge about to few million unknown audience and make them feel and understand the product in 30 Secs, sometimes it is 10 sec and 15 sec too.
My Ad Film Making Company
Yes! I do have a company in which we have be creating ads for past 15 Years. Orange Art Factory was founded in 2007. We have handling many clients in the 15 Years and worked for many ad film agencies in India.
To know more about Orange Art Factory.
Emotion
We believe emotionally presented advertisement has more viewers than a commercial Advertisement.
Let it be an advertisement film or a story writing for movie or an TV show, to us creativity matters a lot. And in all our creativity we make sure that an emotion is been added. We strongly believe that only an emotional presentation in creativity will make a brand get bound with the audience.
Every ad film we make will carry the emotional side of the product or the brand. We have an exclusive team of 3 whose primary work is to find the exact emotional bond within the product and the audience. Once we find the hold, then we start scripting. We have our own style of scripting (Trust us we are good at script writing). From here the magic of presentation begins. We assure you the brand or product will reach close to the audience heart.
In every shoot we take more time for detailing. Detailing in music and recording, detailing in art, detailing in costume and make up, detailing in script, detailing in lighting and this makes sure our every advertisement is different and your brand stands out of the crowd. This approach made us to be listed in top 10 Ad Film Makers In Coimbatore.
In our team we have 3 assistant directors, a camera team, Editors, art director, music director, Costumer and make up team, and most import point is, all are young and out of box thinkers, this makes us deliver the best of creativity.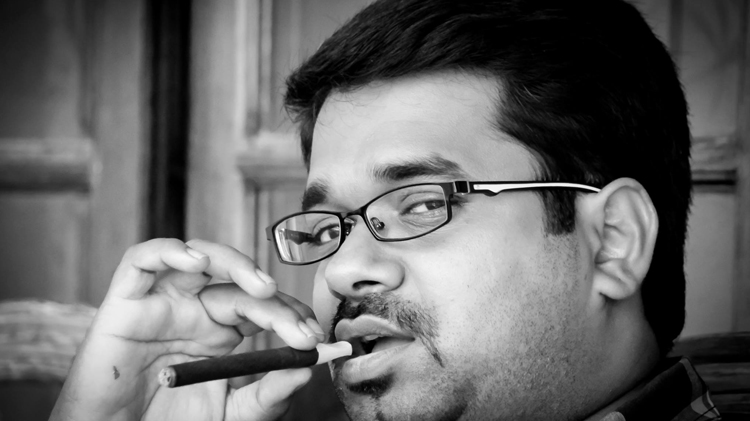 Vinoth Kumar
Learner, I love to learn. As they say ' curiosity is the mother of invention ', my curiosity drives me. This made me learn from writing to handling camera and more.
Categories
Simple BBQ Chicken Fry with Sour and Sweet Salad
Simple BBQ chicken fry with sour and sweet salad. This weekend in my rooftop RUM, BBQ chicken fry, Awesome movie in netflix and my sour and sweet salad. :)
Check out this recipe