Invest in Indian Movies – Orange Art Factory
Invest in Indian Movie production:
Note: Again I am vinoth writing this article and this article doesn't have any connection with my other article PRODUCER WANTED. Later in this article I have explained how it is not.
We are starting up an new venture Orange Art Factory and its primary objective is producing good low budget movies in different Indian languages. All the stories are narrated personally to me by directors.
About me:
I am a Advertisement film director from Coimbatore and I have worked for 46 advertisements so far. My dream is always about directing my movie. But movie production and Marketing has been my passion. Me and my team have helped handful of movies in Tamil and Malayalam in marketing and production control for past 7 years.
With this experience now we have framed Orange Art Factory and working towards it.
Investment:
Let me explain – If you are interested to invest in indian movies, then on your confirmation we will meet you in direct and explain you the complete process in detail. And the meeting will cover the below listed point.
Agreement and process
Minimum investment
Available stories and your interest (My Stories are not included in the list)
Required budget
Full Production or Co production.
Marketing plans
Rights and Holding
Cast & Tech crew for selected stories
ROI (Return on Investment)
Profit sharing
Once discussion on the above said point are thru, then we will present you the synopsis for the selected story.
Story Selection:
All the story synopsis will go thru first level verification by our team members for originality and directors stability. Selected script will be forwarded to me and I will listen to complete story from the director. Satisfied stories will be selected for production. We will not select any movie that exceeds 3 corer budget ( Including marketing). Our plan is to make good low budget movies and that been more successful in Tamil and Malayalam industry.
Production and Finance Control:
Once the story is selected, then agreement will be signed, Orange Art Factory team will get into action. Clear systematic production and Finance system will be in place for every project and all the books will be kept open for your knowledge and audit.
If interested please do call me at 8870766660
Thank you
Vinoth Kumar
Invest in Indian Movie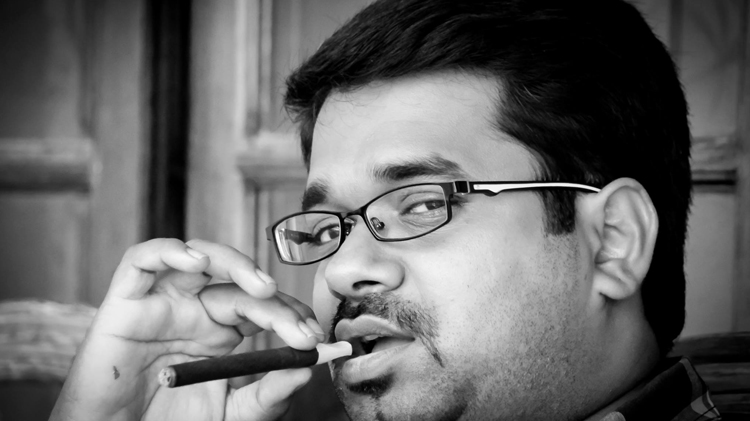 Vinoth Kumar
Learner, I love to learn. As they say ' curiosity is the mother of invention ', my curiosity drives me. This made me learn from writing to handling camera and more.
Categories
Simple BBQ Chicken Fry with Sour and Sweet Salad
Simple BBQ chicken fry with sour and sweet salad. This weekend in my rooftop RUM, BBQ chicken fry, Awesome movie in netflix and my sour and sweet salad. :)
Check out this recipe