Leon Britto – From nothing to Dream – The Journey
Hello readers,
Happy to see you again
In our journey of life we come across many people. Some give us happiness, some pride, some make you smile and some teach you, only few of them live in our thoughts.
But my journey is always twisted. I have came across many interesting and sometimes weird people. But only few stay in me and its time to share those in me. This is my first article of The Journey – The U in me. To start with I am going to write about one dreamer who always makes me fell proud – Leon Britto
Leon Britto – A young chap with 1 dream and 100 confusion
The first time I saw leon britto in my office, when came for an interview. I would have spoken with him for nearly 30 mins. In this 30 mins i saw a very young emotional man sitting opposite to me with one dream – Photography.
He was confused about his start. Just searching the lead. Waiting for an hand to pull. To me all this was fine, but had an doubt that will he live with his dream. Most of the time people change their dream very often. So thought of giving him some time to see his stand.
It should have been some six months and once I saw him handling my canon 550D camera. He was holding it all wrong, but there was grip that surprised me, a grip that said i wont let you go of me (Seriously he never gave that camera to me). This made feel that its time for him.
He use to surprise me in all means. Sometimes he works so hard, Sometimes he is so funny, all times he is very caring to his colleagues and even to me.
The people who has worked with him will know, he never works based on what he is been paid. He works for his satisfaction and his inner feel.
So that day I taught him all simple technique of photography. So far I remember that is the only thing I taught him. One day in an event I asked him to do the photography and just as all days he surprised me again. The clicks were amateur, but the way he saw through his view finder was different.
His Journey
I felt his journey has started. However I wanted to give the worst to him. As far as I have seen the easy start never traveled. He got things easily. Let it be the opportunity or the camera or the time. Anyways I felt that is not right. Instead of someone else putting him down, thought I will do it.
What i did??? Sorry let it be with me. 🙂
As the time passed one day he came up to me saying that he has planned to buy an second hand Canon 5D Mark 3. The thing I like in him is, taking risk without thinking. Of course this was because, he was driven by his dreams. In fact he brought the camera and stared his own venture. However today it gives me happiness when I see him doing things that he love very much. And he does it as it has to be. I thank god.
All the very best Leon Britto 🙂
By Vinoth Kumar
(I will update this article as I start to remember all little thinks this dumbo did 🙂 )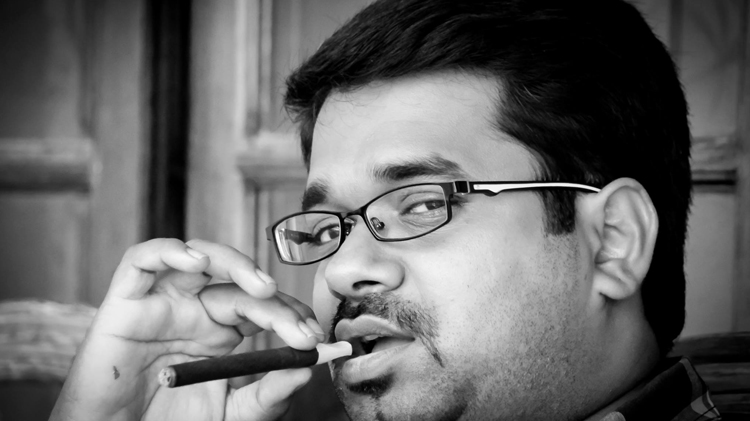 Vinoth Kumar
Learner, I love to learn. As they say ' curiosity is the mother of invention ', my curiosity drives me. This made me learn from writing to handling camera and more.
Categories
Simple BBQ Chicken Fry with Sour and Sweet Salad
Simple BBQ chicken fry with sour and sweet salad. This weekend in my rooftop RUM, BBQ chicken fry, Awesome movie in netflix and my sour and sweet salad. :)
Check out this recipe