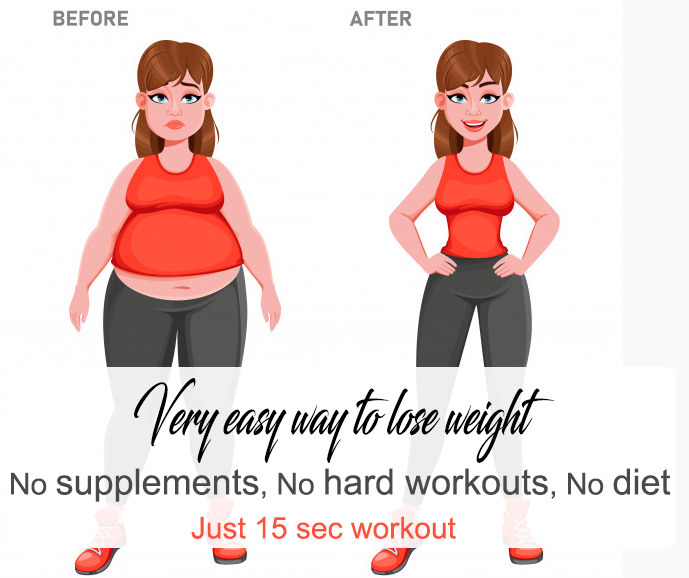 Easy way to lose weight fast
Easy way to lose weight
Easy way to lose weight! yes you read it right. In the current lifestyle most of us go through the problem of weight gain. the major reason of weight gain is the food that we intake and the lack of physical activities that we do in a day. And exercising is always the hard part.
Weight Reduction Resolutions:
Dec 31st of every year is the day of resolution, but the very next weekend our resolution is put off in trash.and as before another era of weight gain starts.
So I thought of sharing a very simple exercise that will help you reduce weight gradually. This is a very simple exercise which needs just few seconds to do, but at least few times each and every day. Time period for this exercise is 90 days. If you follow this regime, you will eventually be light weighted for the rest of your lifetime.


Before going any further I would like to share few things.
Where did I Learn this easy way to lose weight?
To whomever I share this, first question that i am approached with is were did I learn this?. I learnt this from my boss a long back. That was the time when I was struggling to lose weight. I was almost trying everything to achieve my weight loss. But at the end of the day as I said you before, things that starts, ends up soon.
On seeing this one day my Boss called me up and thought me this exercise. Trust me guys, it's quite simple and very effective. I easily reduced my weight in 2 months. And continuing the exercise help me reduce more wait and helped me get fit. Thanks to my boss. Today i'm going to share the same to you.
Is there diet plan for this exercise?
No, there is no diet plan for this exercise. You can eat whatever you want and drink whatever you want. But make sure you do this exercise few times daily. This should be enough to easily reduce your weight.
Should I buy any Gym equipment for this exercise?
Again, there is no need for any such equipments. This exercise is done using you are head and neck and very majorly by keeping your backbone straight. So there is no need to invest anything on those costly gym equipments. Trust me any exercise using a gym equipment will only last for 10 days. After that our maids will dry washed clothes on it.
How much weight will I reduced by doing this exercise?
Again as said before it depends upon how many times you do this exercise per day. as it is a very simple one and a very effective exercise 3 to 4 times a day for 30 days will reduce around 4 kgs.
If you are reading this sentence then it means that you are very serious about your weight reduction.
I just want to share this to people who are very serious in losing weight. This is the reason why I have been writing stories above. So let's not wait.
Slim Down Exercise:
This is exercise to be performed at specific time. Let it be your mother, sister, brother, father or as a matter-of-fact whomever it is, move your head RIGHT to LEFT and the LEFT TO RIGHT in front of them. If they don't agree then MOVE YOUR HEAD FAST.
When to do this? when they are serving you food. Do this every time someone is serving food to you.
Trust me this exercise will seriously give you good results.
All the best guy,
With Love
Vinoth Kumar.
your comments are most welcome.
Ad Film Maker – Coimbatore
Click Here to know more
Best Event Management Company in Coimbatore
Are you looking for Best Event Management Company in Coimbatore. Then checkout this link. Click Here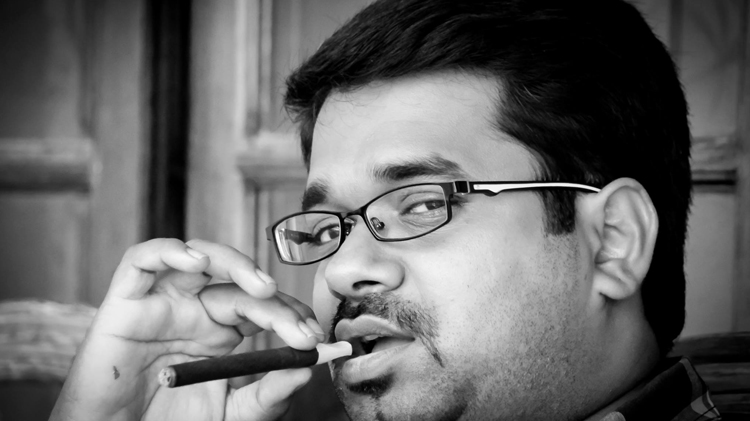 Vinoth Kumar
Learner, I love to learn. As they say ' curiosity is the mother of invention ', my curiosity drives me. This made me learn from writing to handling camera and more.
Categories
Simple BBQ Chicken Fry with Sour and Sweet Salad
Simple BBQ chicken fry with sour and sweet salad. This weekend in my rooftop RUM, BBQ chicken fry, Awesome movie in netflix and my sour and sweet salad. :)
Check out this recipe