Traditional south indian Prawn fry in Mud POT
Traditional south indian Prawn fry in mud pot
Traditional south indian Prawn fry
Prep time:
Cook time:
Total time:
Hi Guys This is Traditional south indian Prawn fry but with my twist. Lets get started. Don't forget your mud pot.
Ingredients
500 grms Prawns
Curry leaves handful
2 Long red chilly
½ cup coconut flakes(fresh)
1 Tea spoon Cumin seeds
5 Pepper corns
½ Tea spoon mustarded seeds
½ Tea spoon turmeric powder
2 Tea Spoons groundnut Oil
1 Tea spoon coconut oil
Instructions
Clean the prawn well and add a pinch or half tea spoon turmeric powder. Mix it well and keep it aside.
Now apply 1 tea spoon coconut oil to your mud pot. Make sure base is covered. If needed use extra tea spoon coconut oil. Now keep the pot aside for an hour.
After an hour heat the mud pot in low heat.
After oil gets hot add 1 tea spoon Cumin seeds, Pepper corns, mustarded seeds, red chilly, and all the curry leaves.
Fry a little and now add the coconut flakes and fry.
Add the prawns and fry. Make sure the heat is low.
after 10 mins and the 2 tea spoon groundnut oil and mix it well.
Rise the heat to medium and fry it well. Keep Mixing till the end.
Nutrition Information
Serving size:
2
Calories:
100
Tadaa, Finally your traditional
south indian
Prawn fry is ready. Serve it with love.
What is the twist here:
The coconut oil that you applied to the pot. The pot observers all the oil and at the time when we fry it releases the oil slowly and this gives a beautiful taste.
Twist are easy to do, but without love the food is tasteless. 
Happy Cooking 🙂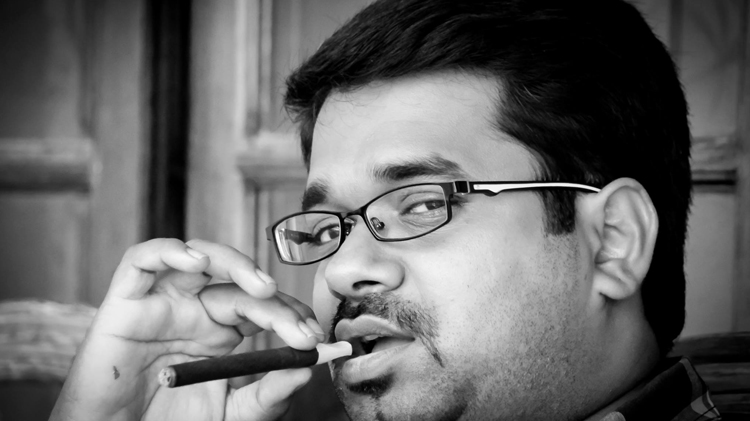 Vinoth Kumar
Learner, I love to learn. As they say ' curiosity is the mother of invention ', my curiosity drives me. This made me learn from writing to handling camera and more.
Categories
Simple BBQ Chicken Fry with Sour and Sweet Salad
Simple BBQ chicken fry with sour and sweet salad. This weekend in my rooftop RUM, BBQ chicken fry, Awesome movie in netflix and my sour and sweet salad. :)
Check out this recipe