South Indian Chicken fry – Traditional, but twisted – Pot Cooking
South Indian chicken fry, mud pot:
Welcome to MY KITCHEN, My STYLE.
Today I am writing about how to make south Indian chicken fry in mud pot.
Traditional but with my Twist.
Needed for South Indian chicken fry:
1/2 Kg Chicken
5 Medium Onions
2 Large Tomatos
4 Green Chillies
Handful of curry leaves
10 Pepper corns
1 Table spoon cumin seeds – Not powder
5 Table spoon curd
2 Table spoon chilly powder
2 Table spoon turmeric powder
3 Inches ginger – finely chopped
6 Table spoon Gingelly oil
Marination:
Chicken, 1 Green chilly chopped, 1 Table spoon chilly powder, 1 Table spoon Turmeric powder, half of the chopped ginger, 1 Table spoon gingelly oil, Very little salt.
Add everything in a bowl, mix it well and place in freezer for 4 hrs. Remove it 1 hr before cooking and leave it in room temperature.
Preparation:
Hope you have good medium size mud pot. Else buy one and season it before using. Please find the process for seasoning given below (end of the article).
Heat the pot in very low heat. Add the remaining oil and leave it for 2 mins. Now add the cumin seeds, pepper corns, green chillies, ginger and curry leaves. Fry it for a minute. Now add the chopped onions and fry till it becomes light pale. Add 1 tomato (Don't Chop). Now fry it till the onion turns gold in colour.
Now add the marinated chicken and mix it well. Leave it for 2 mins. Now add remaining 1 table spoon chilly powder, 1 Table spoon Turmeric powder, Curd, 1 Tomato (Don't Chop) and tons of love. Mix it well. Now cover the pot with cup shaped lid and fill the cup with cold water(Why?). Leave the mix on low heat for 30 mins. If the water in cup starts to boil, then remove the hot water and refile with cold water. Make sure that you mix dish once in a while. After 20 mins remove it from the heat and server it hot with a smile for Rice or Roties.
Why? – This cup of cold water will turn the water vapor inside the pot into water. And the chicken will cook in this water. No need to add water.
Enjoy Eating.
Ok sorry i forgot about the seasoning matter.
This is the pot for cooking this dish.
Seasoning:
Seasoning is done to conceal minute holes or cracks inside the pot.
Submerge and soak the new clay pot (manchatti) in clean water for 7 to 8 hours. Then give a thorough rinse to remove any dry residues.
Fill the pot with some water and bring to a simmer on low heat. Increase the flame and bring the water to a complete boil. Allow it to cool and throw away the water and give a thorough scrub and rinse. Allow to dry completely and then glaze the inside with some coconut oil and leave it for a day or two.
Your pot is ready and hope you too…..
Have fun.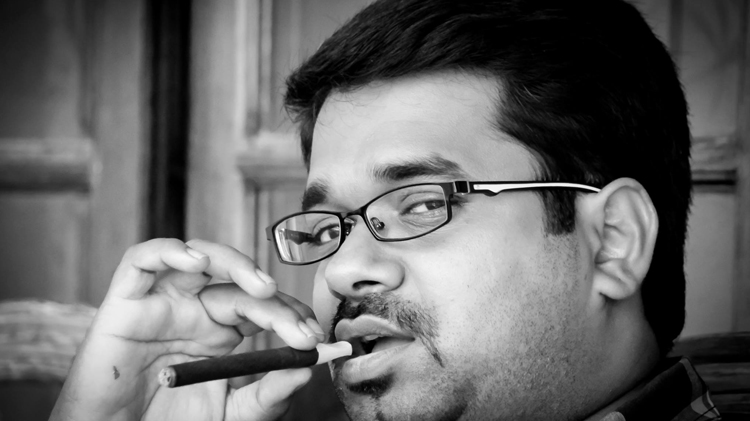 Vinoth Kumar
Learner, I love to learn. As they say ' curiosity is the mother of invention ', my curiosity drives me. This made me learn from writing to handling camera and more.
Categories
Simple BBQ Chicken Fry with Sour and Sweet Salad
Simple BBQ chicken fry with sour and sweet salad. This weekend in my rooftop RUM, BBQ chicken fry, Awesome movie in netflix and my sour and sweet salad. :)
Check out this recipe